An astounding work of passion and patience over one thousand hours in the making, Long Beach musician/composer
Chris Schlarb
bestows his latest musical vision,
Psychic Temple
, onto the world. Known for his work as half of the hypnotic, jazz/drone duo,
I Heart Lung
, Schlarb's latest work expands wildly in new directions, incorporating wordless vocal choirs, string quartets and horn sections into his 29-member ensemble.

Visions & Revisions
is more an organism than an album. As time passes the music collected herein will be changed and augmented, remixed and revised. All of
C.J. Boyd
's solo electric bass catalog has been tossed into the hands of others for examination. As such, we have not edited or contextualized or mastered these contributions. They are presented as received in varied volumes and bit rates. Highlights include the synthy boom/bap of Hefty Records'
Eliot Lipp
("The Day After"),
Cignol
's melodic chop shop ("RPSW") and the bit crushed Autechre-like textures of
Datrot
's "Salami."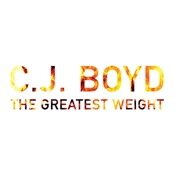 Produced and recorded by
Sandro Perri
of
Constellation Records' Polmo Polpo
,
The Greatest Weight
is bassist C.J. Boyd's finest work.
C.J. Boyd
fashions beautiful, rolling compositions from his looping electric bass and multi-tracked harmonica which producer Perri turns into a hundred year old pump organ. Both ambient and inherently rhythmic
The Greatest Weight
finds optimism in simplicity. A welcome rest for ears weighed down by excess.